Carnegie Mellon School of Art Announces Trans-Q TV World Premiere; Online Variety Series Explores Gender Expression, Sexuality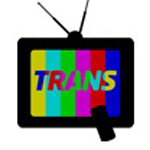 PITTSBURGH—Trans-Q Television, a new online video variety series, supported in part by The Center for the Arts in Society and the Carnegie Mellon University School of Art, will premiere Friday, Nov. 30, at 6119 (6119 Penn Avenue, Pittsburgh). The first episode will be accompanied by a launch party with live performances and a DJ/dance party featuring talent from Pittsburgh's queer arts and music community. Doors open at 8:30 p.m. and the screening and performances begin at 9 p.m. The event is free and open to people 18 years of age and older.
Highlights from Trans-Q's first episode are: an appearance by Pittsburgh drag queen Alaska Thvnderfvck; an all transgender/drag soap opera produced in collaboration with California-based filmmakers Zackary Drucker + Rhys Ernst; highlights from hip-hop producer Le1f's recent performance at Pittsburgh's VIA Festival; and a fashion show by students in artist Scott Andrew's MAKESHOP residency at the Children's Museum of Pittsburgh.
Executive Producer and CMU Art Professor Suzie Silver describes Trans-Q as "a Dadaist variety show for the 21st century, or a truly warped fusion of Lawrence Welk, Sonny and Cher, Andy Warhol's TV, Ernie Kovacs, Flip Wilson, Carol Burnett and Wigstock." She said Trans-Q Television's goal is to offer a humorous and provocative series that highlights queer and transgender issues and themes.
The show is produced by a group of students, artists, writers and performers who collaborate with local and national figures to create segments that span stand-up, theory, micro-documentaries, video art, animation, interviews, literary presentations, performance art, music and more.
The series website will launch in January 2013 with six episodes per season. In the meantime, people may view the producers' working blog (transq.wordpress.com) to get a behind-the-scenes look at the research, artists and performances that inspire the show.
Master's degree candidate Scott Andrew is the producer of the show. Trans-Q Television associate producers and crew are Harrison Apple, Elizabeth Buschmann, Allison Cosby, Nicole DiMascio, Keith Lafuente, Daniel Lamorte, Nicole Marrow, Anna Nelson, Justin Old, Rigel Richardson, Stephanie Ross, Lauren Smith, Rachel Wagner and Nico Zevallos.
Trans-Q TV Premiere Program of Events
Trans-Q TV First Episode
Live Performances:  Darla de la'Piranha, Dani Lamorte, Veruca la'Piranha and Liz Busch
DJs:  Ginger Brooks Takahashi, Ed Um and DJ Dad Time
VJs:  Fagnelly, Kevin Ramser and Just Nico